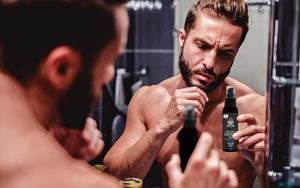 All Natural Beard Growth Oil
Growing a beard can be quite a long and frustrating process as no man who is conscious of his appearance wants to be seen wearing a shabby mess while he waits for the patchy spots to grow in properly. Our beard growth oil help to revitalize those spotty bald patches to stimulate growth. Uncle Jimmy growth oil provides enough hydration to help prevent dandruff, flaking and dry skin.
Purchase Today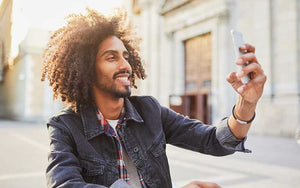 Curl Kicker Styling Cream
Our "Curl Kicker" styling cream works on any type of hair and is the best men's curly hair product to activate your natural curly, wave pattern.  No matter what men's curly hairstyle you have, our curl kicker will enhance your natural curls giving your hair a vibrant, healthy look without the frizz.  
Purchase Today
The brand of choice for men's hair care grooming for beard growth, beard care, loc maintenance and curly hairstyles.
Video gallery
Getting your men's grooming regimen down to a science has never been easier. With the help of Uncle Jimmy's men's quality grooming line, it is simple to look your best all while using premium products made with natural ingredients that keep your hair and beard healthy.
Hair, Beard & Body Grooming Tips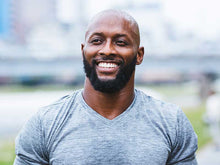 Keep your beard Looking Awesome
Uncle Jimmy Beard Growth Oil
Beard oil moisturizes facial hair and the skin beneath the beard. Beard oil is hydrating to the skin and helps soften and tame beard hair, which means it also does double-duty as a styling agent. The ideal beard should look shiny and groomed — not dusty, flaky and shaggy. Hair oil often contains biotin and so does beard oil. When choosing a beard oil, check out the ingredients. If the list contains biotin, you get additional advantages.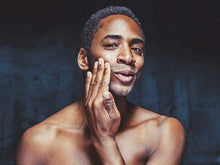 When to apply Body Lotion
Uncle Jimmy Body Lotion
A men's moisturizer used daily, can help your skin look young and stay smooth. Apply men's moisturizer right after showering. Your pores are open after showering, moisturizer is absorbed better. Apply body lotion within five minutes after showering to lock in more moisture for maximum hydration. Focus on your knees and elbows... they are common victims of dry skin.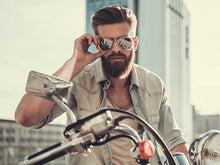 How to style using hair cream
Uncle Jimmy Curl Kicker
Styling cream works best on dry hair, but you can use it on damp, towel-dried hair, too. How much to use? Depends on your hair type and length. 
Start with a fingertip amount. If you need more, go for it. Rub it between your hands. Rake your fingers through your hair from the roots all the way out. Now, style as you like. Use a comb for a more defined look, or just texture it up with your fingers
Blog posts- learn the latest tips on growing & styling a beard and Hair Care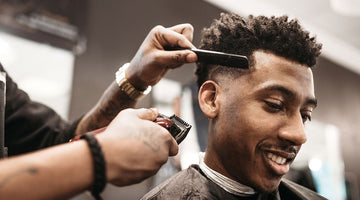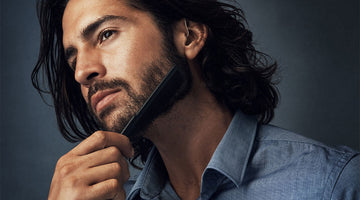 Fast Delivery
All domestic orders are shipped within 1 business day, and are shipped using USPS Priority Shipping.
Natural Ingredients
We only use all natural ingredients to create our products and contain no harsh chemicals.
Satisfaction Guaranteed
We know you'll love our products, but if you have and issues with your order, contact us and we'll make it right!
Uncle Jimmy Men's Hair and Beard Care Collection
At Uncle Jimmy, our unique blend of premium men's hair and beard care comprises of a variety of premium products for all types of skin, beards, and hairstyles. All our products are formulated from natural ingredients under the strict supervision of qualified hair and skincare experts to help produce premium products that promote healthy hair and all-around skin care. 
A well-groomed man exudes confidence and charisma when he walks into a room.  He feels good from head to toe and "Uncle Jimmy Men's Hair and Beard Care Collection" is a unique blend of premiumhair and beard care products made from a rich selection of natural oils and extracts that promotes healthy looking hair that makes you look and feel good.  No matter your beard style, our popular Beard Regimen is designed to help you better manage your facial hair achieve a full, healthy looking beard.  Our non-greasy beard oil and beard softener helps hydrate, condition and moisturize your beard giving you a healthy, shiny finish.  Our beard growth oil is made with an oak extract that gives that leaves a cool feeling and natural smell.  Our growth oil doubles as a moisturizing agent, which penetrates deep into the hair follicle, and nourishes the hair to prevent it from growing wild and brittle.   A well-groomed beard is a product of good beard care practices; it requires dedication and attention, coupled with using only premium quality beard oil to nourish andpromote beard growth.  
The state of your hair and skin reflects your inner health and speaks volume of your personality. "Uncle Jimmy Men's Hair and Beard Care Collection" is the ideal range of products well formulated to help provide all-around hair care.  Fill you Cart up now!